Refill your prescription on the go with our easy to fill Refill Form. Just fill out and submit.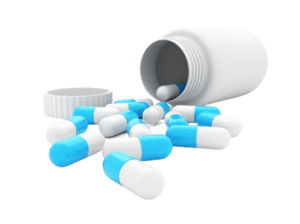 Order refills of your existing Prescriptions or transfer new prescriptions to A&P Pharmacy.
Refill Your Prescription with Ease
At A&P Pharmacy, we understand how important it is for you to have access to your medications. That's why we offer a hassle-free prescription refill process. You can easily refill your prescription online or in-store, ensuring that you always have the medication you need when you need it.
Online Prescription Refill via IVR Phone Systems
With our online prescription refill service, you can quickly call us and easily refill your prescription using our IVR Phone systems from the comfort of your own home. All you need to do is call us at 817-838-2319, press 1 to enter in refill line, then just enter your prescription number, follow directions and choose the pick-up or delivery option that works best for you. You can also set up automatic refills to ensure that you never run out of your medication.
In-Store Prescription Refill
If you prefer to refill your prescription in-store, our pharmacy team is always available to assist you. Our experienced pharmacists can answer any questions you may have and provide expert guidance on your medication. At present we do not offer drive-thru service.
Prescription Refill Reminders
We know that it can be easy to forget when it's time to refill your prescription. That's why we offer prescription refill reminders to help you stay on top of your medication. You can receive reminders via phone, email, or text, ensuring that you never miss a refill.
Contact Us to Refill Your Prescription Today
At our pharmacy, we are committed to providing the best possible care for our patients. Whether you need to refill your prescription online or in-store, our team is here to help. Contact us today to learn more about our prescription refill services and to refill your prescription with ease.