Immunization / Vaccination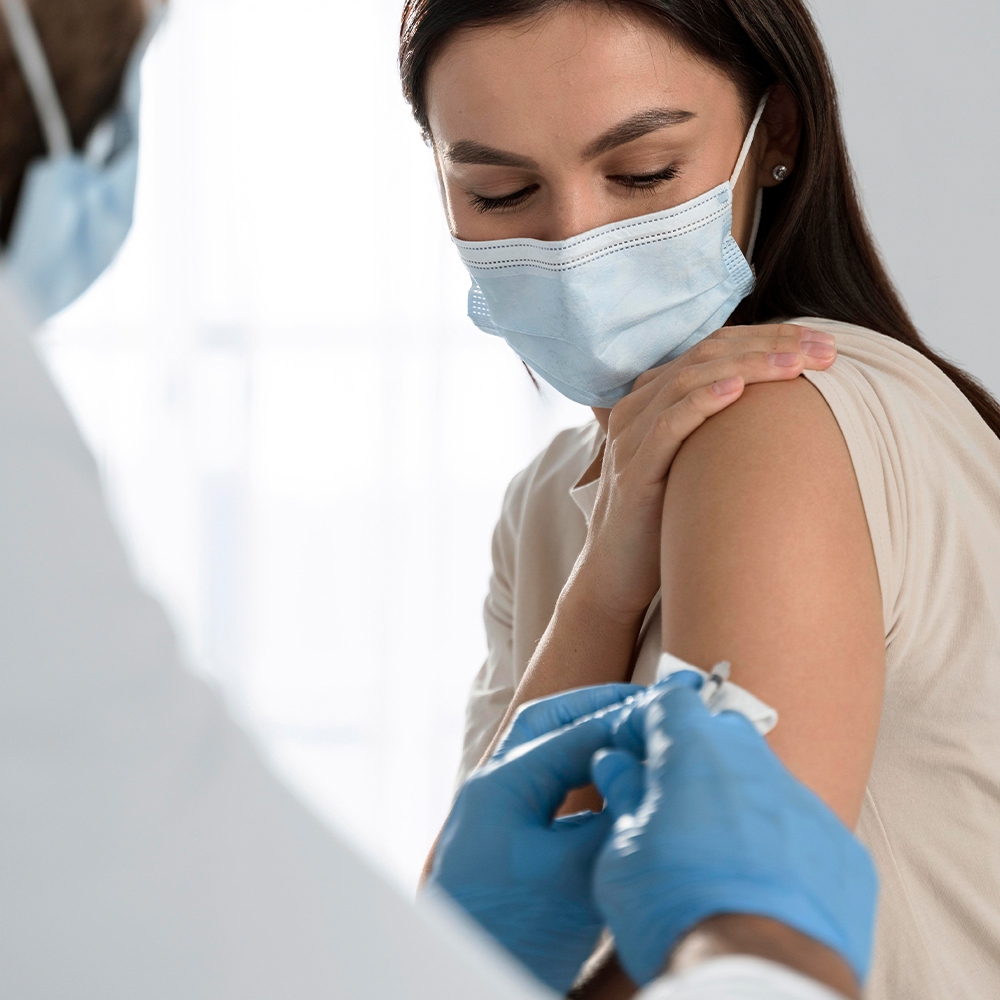 Immunizations
When it comes to disease prevention, immunizations are key. Getting vaccinated protects you and those around you. Our main focus is to help you and your loved ones stay up-to-date on the recommended vaccines. We offer a variety of immunizations. Some of the vaccinations we offer are listed below:
Yearly Flu Shots
Measles, Mumps and Rubella
Hep B or Hep A/B
Meningococcal
HPV
Our highly qualified staff can easily administer these immunizations here at the pharmacy. Speak to a staff member today about the immunizations we offer.
Welcome to A&P Pharmacy, your go-to source for immunization services near you. We offer a wide range of vaccines, including flu shots, childhood vaccines, adult vaccines, and travel vaccines, to keep you and your loved ones healthy and protected.
Immunization Services Near Me At A&P Pharmacy
we understand how important it is to have access to immunization services close to your home or workplace. That's why we have multiple locations throughout the city, making it easy for you to get the vaccines you need.
Immunization Shots
We offer a variety of immunization shots to help prevent the spread of infectious diseases. Whether you need a tetanus shot or a measles vaccine, we have you covered.
Vaccine Services
Our vaccine services include education about the benefits of immunization and the risks of vaccine-preventable diseases. We can help you determine which vaccines are right for you based on your age, health status, and travel plans.
Flu Shot Clinics
The flu can be a serious illness, especially for young children, older adults, and people with weakened immune systems. That's why we offer flu shot clinics every year to help protect our community from the flu.
Travel Vaccines
If you're planning a trip abroad, it's important to make sure you're protected against the diseases that are prevalent in your destination. Our travel vaccine services include a thorough consultation to assess your individual needs and recommend the appropriate vaccines.
Immunization Programs
We work closely with local schools, businesses, and community organizations to provide immunization programs for groups of people. Our programs can be customized to meet your specific needs and schedules.
Childhood Vaccines
Immunization is an essential part of keeping your child healthy and protected against serious diseases like measles, mumps, and rubella. We offer all the childhood vaccines recommended by the CDC, including the HPV vaccine.
Immunization Schedules
Keeping track of your immunization schedule can be a challenge, especially if you have multiple vaccines to receive. Our team can help you create a personalized immunization schedule that works for you.
Adult Vaccines
Adults need vaccines too, especially if they have certain health conditions or travel plans. Our adult vaccine services include the hepatitis vaccine, pneumococcal vaccine, and COVID-19 vaccine.
HPV Vaccines
The HPV vaccine is a safe and effective way to prevent certain types of cancer. We offer the HPV vaccine for both boys and girls.
Tetanus Vaccines
A tetanus shot is recommended every 10 years to protect against tetanus, a serious bacterial infection. We offer tetanus vaccines for adults and children.
Hepatitis Vaccines
Hepatitis A and B are viral infections that can cause liver damage. We offer both hepatitis A and B vaccines to protect against these diseases.
Immunization Education
Our team is passionate about educating our patients about the importance of immunization. We can answer your questions about vaccine safety, effectiveness, and side effects.
We understand that vaccine availability can be a concern, especially during flu season or during a pandemic. We work closely with our suppliers to ensure that we have a steady supply of vaccines for our patients.