Multi-Dose Adherence Packaging
WHAT IS MULTI-DOSE ADHERENCE PACKAGING?
Multi-dose adherence packaging is typically used for solid, oral medications like tablets and capsules. It comes in two forms:
Blister packaging: doses of medication are placed in a sheet of plastic bubbles or cups sealed with plastic, paper, or foil.
Pouch packaging: doses of medication are sealed in small plastic pouches, which are connected in a long strip.
Instead of receiving pill bottles or boxes of blister-packed tablets from the pharmacy and sorting them into a pillbox, patients receive all of their medications packaged together.
To take their medications, the patient just needs to tear off the appropriate pack or pouch for that day and time. All of their pills – including over-the-counter vitamins, supplements, or NSAIDs – are already sorted for them.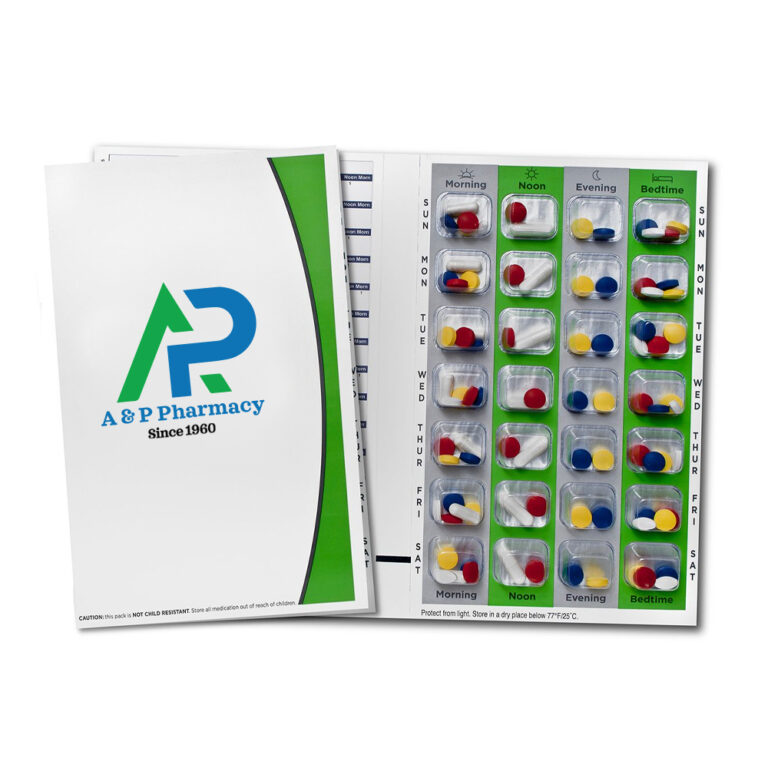 The patient's prescriptions are organized by time of day and dose in a perforated blister pack sheet or in a perforated strip of pouches. In some cases this is done manually by a pharmacist. In other cases, special computerized machinery automatically sorts and seals the medications. Either way, the sorted medications are checked by a pharmacist for accuracy. Research Report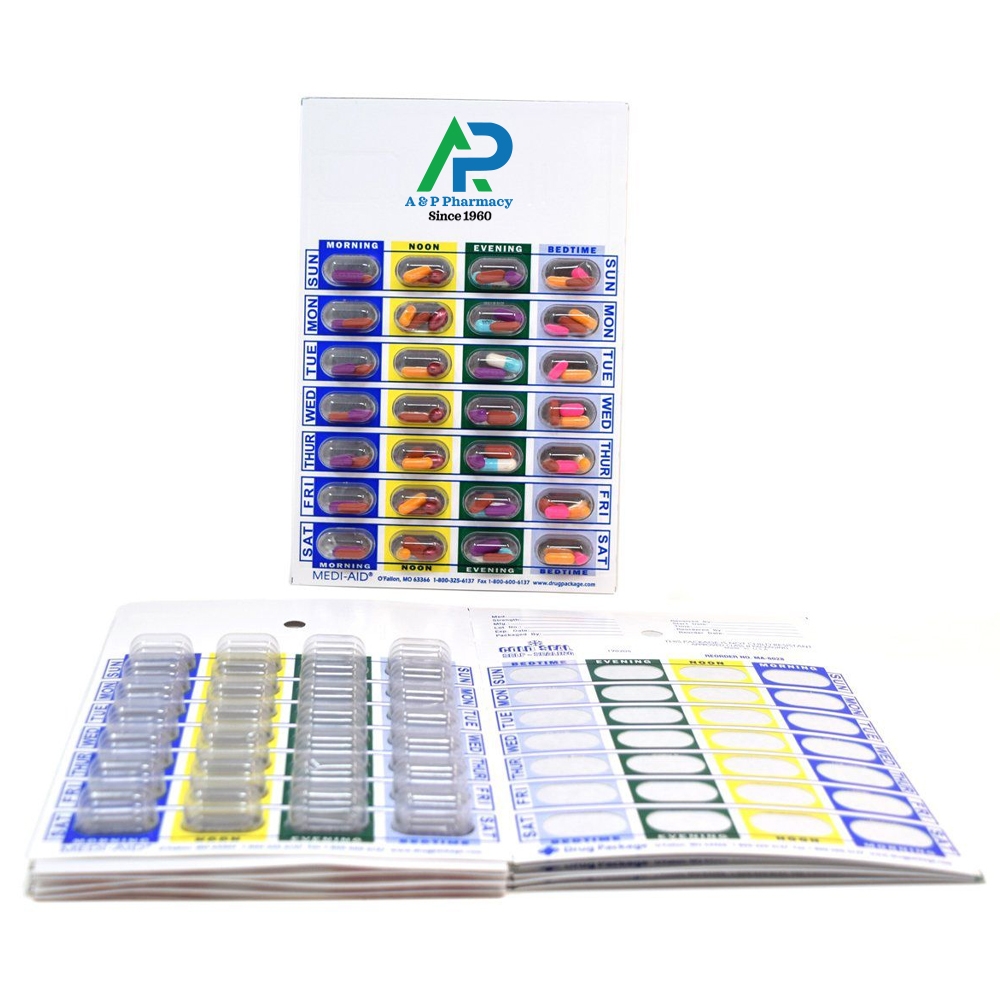 WHICH PATIENTS BENEFIT FROM MULTI-DOSE PACKAGING?
Generally, multiple-dose packaging is best for patients who take several medications multiple times a day. It's good for older adults who may lack the dexterity or vision to sort small pills into a pillbox (though some hand dexterity is still needed to tear open the pouch or remove the seal on a blister).
It's also useful for caregivers. In fact, multi-dose packaging is used extensively in nursing homes and other long-term care facilities to ensure residents get their medications at the right time.
WHERE IS MULTI-DOSE ADHERENCE PACKAGING AVAILABLE?
AP Pharmacy provides unit dose as well as multiple-dose packaging to their customers on special request for free. No extra charge for packaging and no hidden fee.  We have invested in our technology to better serve their patients.
If a patient is struggling with adherence, it doesn't hurt to ask us for our different kinds of packaging services
Pandemic or not, it's important to stick to medication regimens. Stay out of the hospital and stay safe.
Good news! We can offer you an easier and safer way to take your medications. You will wonder why you never tried it before.
We offer a multi-dose packaging that bundles your medications together by date and time. For example, all your medications that are to be taken in the morning will be packaged together in one pack. Say Goodbye to pill boxes and all of your pill bottles, and say hello to multi-dose packaging.